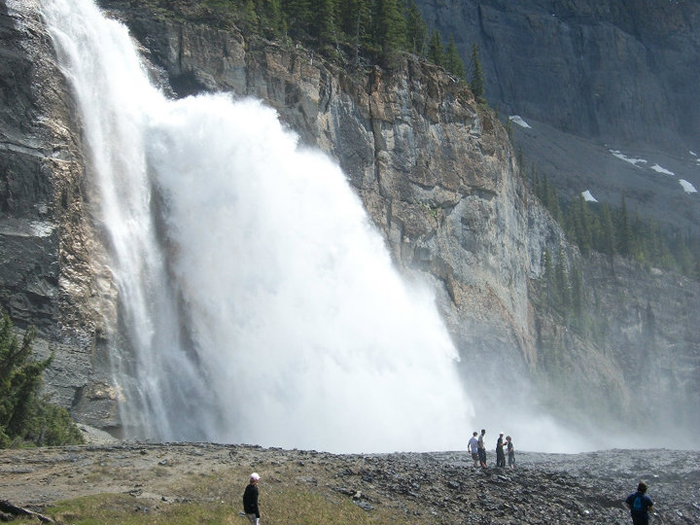 By: Korie Marshall
Campsites on the Berg Lake Trail are now fully bookable, and can be booked throughout the entire season.
Previously about 25 per cent of the campsites were reserved to be used on a first-come-first-serve basis. Starting this year, any sites not already booked will still be available on a first-come-first-serve basis; however all sites along the Berg Lake Trail, as well as sites at Bowron Lake Provincial Park, will be fully reservable through the province's Discover Camping website or call centre. Bookings for both parks opened in January, well ahead of the usual March 15th opening for other BC Parks campsites. Other sites are only reservable up to three months in advance, except for group site reservations, which are available up to 12 months in advance.
A news release from the Ministry of Environment says bookings for the Berg Lake Trail and Bowron Lake canoe circuit open ahead of other parks to allow the public enough time to properly plan for their wilderness adventure. The Berg Lake trail is open year-round and can be reserved from June 12 to Sept. 14. This year, 100 per cent of spots available on the remote backcountry trail are now part of BC Parks' camping reservation system, giving explorers more options when booking ahead. The trail covers 23 kilometres and climbs 800 metres, offering scenic views of waterfalls and icebergs.
The ministry says that because of the nature of backcountry camping, providing early reservations allows local and international visitors to properly plan and prepare for their adventure. With front country camping, BC Parks releases inventory using a three month rolling window. This method rations inventory, and reduces demand on the reservation system, says Ministry spokesperson David Karn, as well as giving customers a better chance of securing their preferred spot. It means you don't have to be on your computer or phone as soon as the reservation system opens each year.
The change to make the Berg Lake Trail bookable all year started in 2013, with the 100th anniversary of Mount Robson Provincial Park. Previous to that, visitors had to wait until March 15th to make their trail reservations. The change making all sites reservable is new this year.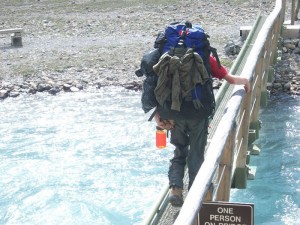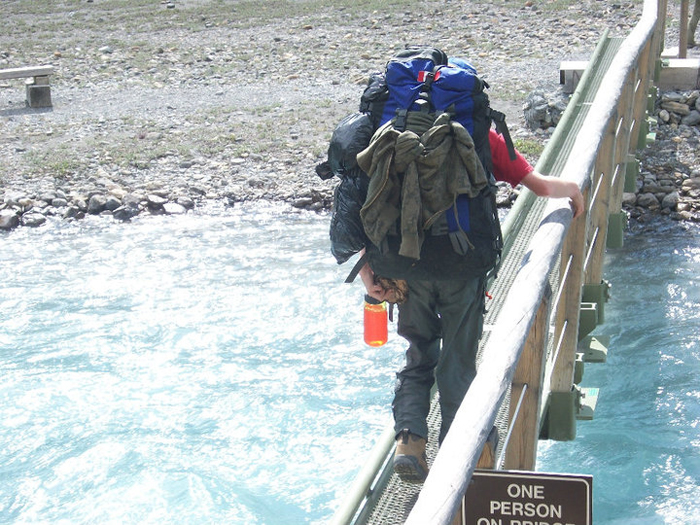 Backcountry camping is allowed along the Berg Lake Trail throughout the year, and there is no fee collected for camping throughout the winter. In the summer season, fees are $10 per night per adult, or $5 per night for children 6-15 years old. Be prepared in either season though, as very few facilities are provided along the trail. The campgrounds all have bear-proof food storage lockers, pit toilets, washbasins and grey-water pits, but there are no showers, no flush toilets and no fires are allowed. Camp stoves are mandatory for cooking, and don't forget to bring toilet paper.
Last year, 1,585 bookings were made for Berg Lake trail and 975 for the Bowron Lake canoe circuit, with about 22 per cent of the reservations coming from outside of Canada. That is a higher proportion of international travelers than most other BC Parks.
To book a trip along the Berg Lake trail or the Bowron Lake canoe circuit, or a group campsite, visit: www.discovercamping.ca. Reservations can also be made through the Discover Camping call centre at 1 800 689-9025 for a surcharge of $5. For more information about the Berg Lake trail, visit: www.env.gov.bc.ca/bcparks/reserve/reserveBerg.html