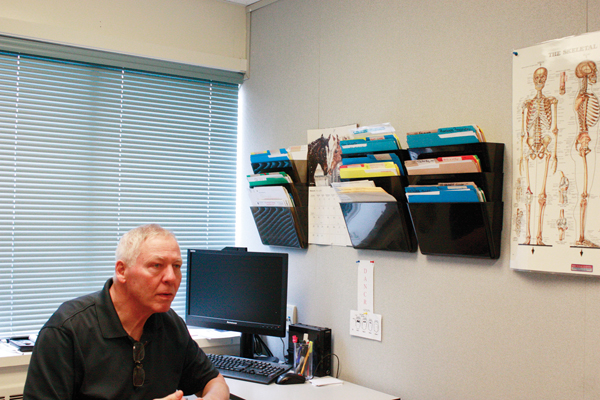 By: Frank Green
Doctor Michael Jackson came to McBride nearly 15 years ago because his daughter's university wouldn't give her financial aid.
He was working in Guyana then, where he was compensated with room and board – "it was an awful lot of chicken and rice" – and a few thousand dollars a year, which went a lot further in the impoverished South American nation.
"Malaria, HIV, fishermen's boats attacked by pirates," he said of his daily practice. "The whole shooting match."
That was only the latest stop in Dr. Jackson's nomadic career, which had taken him from Kansas to Germany, Australia, and England, among other places.
He'd only been in Guyana a few months when the university called, where his daughter was studying forestry. They'd found out he was a doctor, and they were going to base her tuition on what he could earn rather than what he did.
He soon found his way to rural British Columbia, where he has worked since – for longer than he has anywhere else.
Now he's moving on.
"I resist the word retire. I decided I was going to stop doing this job."
"This has been the best job I've ever had," he added of working in McBride. "Except the past two years."
Unstable staffing of recent has forced Jackson to work long hours – and longer than his contract mandated, he said – but his position meant he could never just call in sick and take off for the day.
"At the hospital, the buck stops with the doctor."
Jackson said that those hours aren't likely to be better for his successors, with one new doctor arriving in June and another this fall.
"It's going to be a patchwork quilt for a while."
"We're working hard to recruit physicians to McBride, and working on finding locum coverage," wrote Jonthathon Dyck, a PR rep for Northern Health – a locum is a temporary substitute.
Jackson is moving back to Kansas next month, where he has family.
And his parting health advice?
"Don't smoke," Jackson said. "I tell them 'you're gonna die and you're gonna die in some kind of ugly way.'"