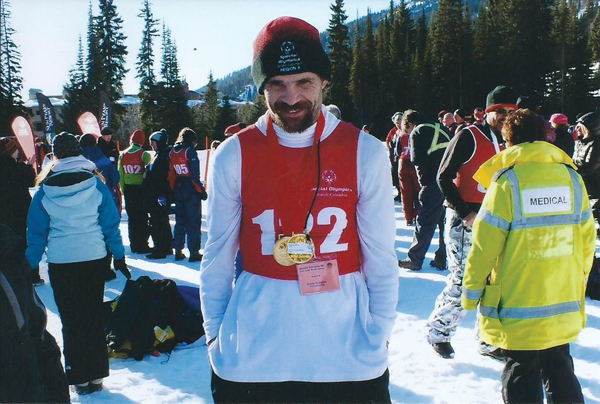 By: Korie Marshall
Danny Dodgson was thrilled to win three gold medals in snowshoe events at Sun Peaks Resort in February. Now he's found out he has qualified to go to the 2016 Special Olympics Canada Winter Games in Corner Brook, Newfoundland next winter.
Dodgson grew up in Valemount, where he was known for playing ball. He has since moved to Quesnel where he has recently taken up snowshoeing. He's been training and competing for three or four years now and practices every Tuesday at the Quesnel Junior Secondary School. He also works at Walmart when he is not training.
At Sun Peaks, he finished first in all three of his races, the 100 and 200 metre races and the four-person relay. The results from the Special Olympics BC Winter Games at Sun Peaks helped determine who advanced to the Canada Games next year.
"We are very excited, Danny is one of seven athletes from our local that will be attending these games," says Ellen Martz, one of the coaches for the Prince George Regional Team.
Megan Grittani-Livingston, spokesperson for Special Olympics BC, says 123 athletes have been named to the Team BC 2016 Training Squad, and will travel to Corner Brook in March 2016. It will be the first Special Olympics Canada Games held in Newfoundland and Labrador.
"I want to thank my coaches and my family for all the support and for coming down to support me at the races," Dodgson told the Goat last month after his wins in February. Twelve members of his family all came to watch, including his mom Shannon Dodgson and his cousin Susan Mackenzie, both from Valemount. Dodgson says he felt so happy when he won his races, and very happy especially to see his mom there.