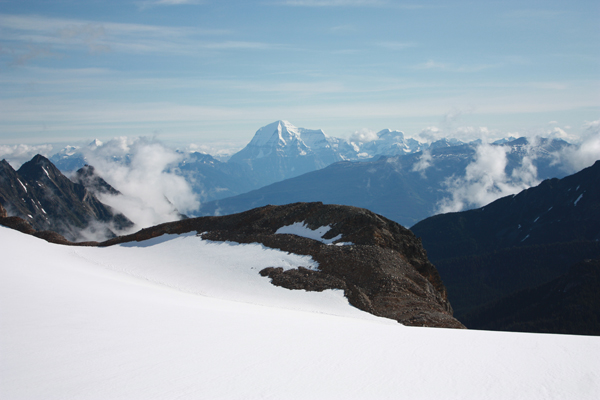 By: Korie Marshall
The proponents of Valemount Glacier Destinations are submitting the Master Plan to the government early this month, and say they will present the plan to local residents later this month.
The Master Plan is a major milestone in the planning of the resort west of Valemount that could see year-round skiing with the largest vertical drops in North America, as well as year around sightseeing and other tourism attractions.
Tommaso Oberti, spokesperson for Valemount Glacier Destinations, confirmed on Monday that they are waiting for a couple of consultants' reports, expected very soon, and the Master Plan will be submitted to the government in the next few days.
He says they are planning to come to Valemount to present the Master Plan on March 20th.
The formal proposal for the project was submitted in 2012, and an interim agreement with the government has allowed the proponents access to crown land to do more in-depth environmental studies and mapping over the last few years.
The Mountain Resort Branch of the Ministry of Forests, Lands and Natural Resource Operations will do its own consultation with the public before making a decision on the Master Plan. If the plan is approved by the provincial government, the proponents can enter into a Master Development Agreement with the Province which will allow them to apply for building permits and land tenures, and then start construction.
New investors, Hunter Milborne and Greg Marchant, both of Toronto, were announced in early December, to help carry the project through to the development agreement stage.
Members of the VGD board were in Valemount in mid-December to meet with the new Council and executives of the Valemount Ski Society. Society spokesperson Jared Smith said they had provided a list of concerns and some suggestion to both the VGD board and to Bill Hunter, senior manager of the Mountain Resorts Branch. Some of the top concerns heard from the community were public transportation, preference for local employment and procurement opportunities, housing issues, ski discounts, and development within the village vs. at the resort base.
"Our goal is to achieve a Master Development Agreement with the Province by the spring of 2016," said Oberto Oberti, the project's designer, in a news release in December. If that happens, construction could start soon after.