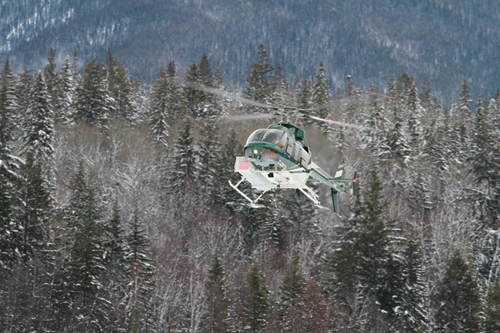 By: Frank Green & Laura Keil
Two men survived an avalanche near on the Lower Dore Mountain Range near McBride, but their two friends did not.
Police say four men from Alberta were snowmobiling in the Dore River Basin near McBride on Saturday.
Curtis Fries, 36, and Thomas Hamilton, 29, were with two other snowmobilers when the avalanche hit, one of whom was hit by the snow and quickly dug himself out, and another who escaped it entirely, according to the RCMP. The two men dug out Fries and performed CPR, but he died on the scene. They couldn't find Hamilton so they left to get help.
RCMP say at the time, the search and rescue team (SAR) deemed the conditions in the area to be too dangerous to attempt a search and recover effort.
The avalanche forecast in the alpine Saturday was "high" – "very dangerous avalanche conditions," it advised. "Travel in avalanche terrain not recommended."
The following morning, Search and Rescue, the Coroner Service and local resources removed the first man by long line helicopter and once the avalanche technicians deemed the area to be safe, Hamilton was located a short distance from the first under about 15 feet of snow.
Hamilton was from Ponoka, AB and Fries lived in Sherwood Park, AB. Hamilton was a father of two and a grocer. He was training to take over the local IGA from his father and was a fixture in the family-owned store. Fries was an outdoor enthusiast who ran an automotive repair shop. Both men are described by family members as safety conscious in the backcountry.
A man at the McBride Hotel said patrons at the Gigglin' Grizzly Pub – which is popular with snowmobilers – had a moment of silence for the deceased Saturday night.
Locals said a snowmobiler was last killed in the area two years ago, when two people plunged into a ravine thinking it was a jump.
A snowmobiler was last killed by an avalanche last year hear Valemount, said Dale Mason with the area's Search and Rescue, where they get 15 to 25 calls a winter between Blue River and Penny. Still, he sought to put the tragedy in perspective.
"Yes, we're one of the busiest search and rescues in Northern BC," he said. But "you have to honestly look at the number of recreational visits we have in the winter."
"It's a very safe sport," he said of snowmobiling.