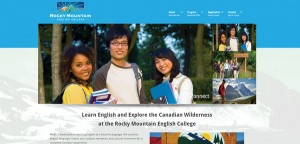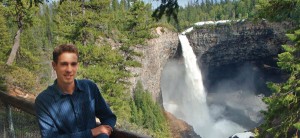 By: Laura Keil
Jared Smith is planning to harness the Valemount area wilderness for an English as a Second Language (ESL) school that will launch this summer.
While doing a Spanish immersion program in Honduras 10 years ago, Smith thought something similar could be done in Valemount. After years of planning, he is launching The Rocky Mountain English College.
The school will accommodate one to two classes this summer of 6-12 students, who are at a beginner or intermediate level of English. The students must be 19 years or older. Smith says a key demographic will be high school graduates who want to improve their English before applying to university or to a job.
The students can choose a one month program up to a four-month program. The school will offer five hours of instruction per day, as per industry standards.
While the school offers no certification itself, after completing the course, the students will be prepped to take one of the standardized English language tests recognized by schools and workplaces around the globe.
"A lot of global trade is still done in English," Smith says.
He says Valemount is a desirable location because it is a more friendly environment and will allow students to make friends in the community more quickly than in the city.
"I think the people of Valemount will enjoy it because there will be all these interesting people walking around; it will become more of a global village than it already is. They can share their cultures and languages with us."
He adds that immersion is simply the best way to learn a language and Valemount offers a great location for that. While a Mandarin speaker in Vancouver can easily get around parts of the city in Mandarin – that's not the case in Valemount.
Smith says it's also important to use the language in context, instead of just the classroom. This is where the outdoor activities come into play.
"A lot of people are enamoured with the Canadian wilderness," he says, adding that activities throughout the week will help the students learn and use words in real settings.
It will also give them a glimpse into Canadian culture.
"They will see how people live in Canada. How they go to work, how the sawmills work, things locals get to do."
"They can always take the package tour through the Rockies, but they won't be able to pick mushrooms or berries or do the things locals get to do."
The Rocky Mountain English College will include weekly field trips, and activities closer to home twice a week. Examples of field trips include hiking, camping, rafting, trips to parks. Examples of activities include movies, bike rides, games & study clubs.
The school will arrange homestays, shared acommodations and apartments, depending on the student's preference.
Smith plans to use the Community Services Building on Gorse St. for his classrooms.
In terms of school accreditation, they hope to obtain a TESL Canada approved certification.
According to some estimates at least 1.5 billion people are currently trying to learn English around the globe. English is the second most widely spoken language, after Mandarin with 500 million speakers worldwide.
At this stage, he is still trying to spread the word and find students for the summer. He has agents in different countries who will earn a commission for helping students enroll in the program. He says the target for the program are people coming specifically for the program, not ESL students who already live in Valemount.
Smith currently works as the ESL Instruction & Settlement Assistance Coordinator through the Valemount Learning Centre, and plans to keep his day job. He says he will hire a teacher the first year, and possibly a home-stay coordinator.
Smith is looking for host families, interpreters and guides who want to lead trips/activities. If anyone thinks of a way they could contribute, Smith encourages them to get in touch with him.
To learn more about the school, visit www.rmec.ca.