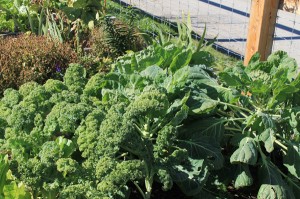 By: Korie Marshall
Northern Health announced last month that 42 community partners across Northern Interior BC have been awarded 2014 IMAGINE: Legacy Grants, including three in McBride and Valemount.
"The upcoming 2015 Canada Winter Games will provide a chance to cheer on athletes as well as to be inspired to live more active and healthier lifestyles," said Health Minister Terry Lake. "The Legacy Grants reflect a commitment to supporting the long term health of British Columbians and will help communities build on the spirit of the games as they work to achieve the goal of healthy populations."
Some examples of the work that will get underway as a result of these grants, include: promotion of healthy lifestyles; mentoring youth using a train-the-trainer model to raise awareness of risk factors; community kitchens; community gardens; promoting physical activity and healthy living to low-income individuals and families; encouraging physical activity through local food harvesting; and building culture through education.
"The 2015 Canada Winter Games are fostering an exciting opportunity to promote the importance of physical activity, not only in sport, but in health and well-being," says Kelsey Yarmish, Regional Manager, Population Health. "We know that health happens in the community so to combine the excitement of the Games with our IMAGINE grants is a really great opportunity for us. We want groups in northern communities to think about how they can leverage the Games, and all that they bring, to create sustainable projects around physical activity that will help make their community healthier."
In McBride, Phase 3 of the Robson Valley Community Learning Project's Open Gate Garden and the Village of McBride's Play It Safe program have both received funding. Karen Dube from the Village office says they've received $2943 to top up the surface on the playground. It's an engineered wood product called "Fibar" that is loose but packs, as well as absorbing moisture. The product was used when the playground was expanded in 2009, but is intended to be topped up occasionally. It provides a safe surface, both to protect children from falls and to allow better access for wheel chairs and people with other mobility issues.
Nancy Taylor, who has been coordinating the Open Gate Garden, says Phase 3 will involve some expansion and more infrastructure, like building more raised beds for the new members who have joined and possibly a pergola.
In Valemount, the Active Living Kids program from the Canoe Valley Community Association has also received funding. Diana Smith, coordinator for the association's Kinnickinnickers Family Centre says the funding will go towards purchasing cross-country skis for kids to rent or borrow as well as some curling programming.
All three programs help address population health, one of Northern Health's strategic priorities.
More information on IMAGINE Grants can be found at northernhealth.ca, IMAGINE Grants and www.healbc.ca