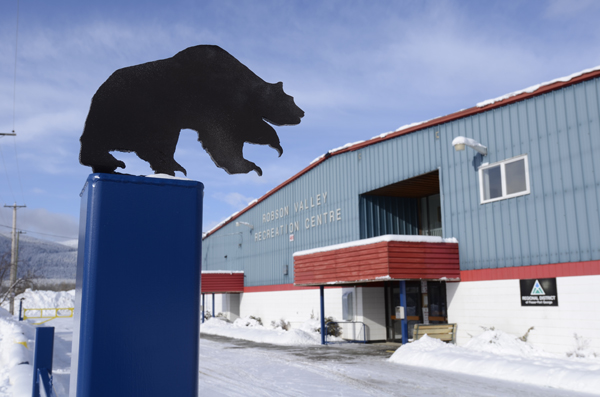 By: Laura Keil
Early Saturday morning, McBride's Volunteer Fire Department helped evacuate 130 people – nearly 20 per cent of the Village of McBride – after an ammonia leak was detected at the Robson Valley Recreation Centre.
A press release from the Village of McBride says shortly before 2:00 a.m. emergency services were notified of an ammonia leak at the Robson Valley Recreation Centre. The release says McBride's Emergency Response plan was implemented and a command center established at the fire hall. Corporal Jay Grierson assumed the role of incident commander and representatives from the RCMP, McBride Fire Department, BC Ambulance Service, Commercial Vehicle Safety Enforcement, Ministry of Highways, Lakes District Maintenance, Robson Valley Search and Rescue, and the Village Office were coordinated with regular briefings.
The command centre established a containment area from Highway 16 to First Avenue and Main Street. Residents from the containment area as well as Airport Road were asked to leave their homes. No injuries have been reported.
Evacuees collected at the Seventh Day Adventist Church on Lamming Pit Road. Emergency support services brought in food and beverages put together by local businesses.
A press release Saturday morning says the ammonia leak has been contained and repairs are underway. A Ministry of Environment officer was brought in from Prince George and conducted testing throughout the containment area. Upon completion of testing (around 9:00 a.m.) it was determined that it was safe to remove the evacuation order as zero levels of ammonia were detected. Residents returning to the area were asked to open windows and take other measures to ventilate their homes, and asked to immediately contact authorities if they detected ammonia in their homes.
The cause of the leak has not been officially announced, however, Regional District of Fraser Fort George staff report that repairs are underway and the leak has been contained. They say there is no longer any danger of future leaks.
Learn more about this incident in next week's issue of the Goat!