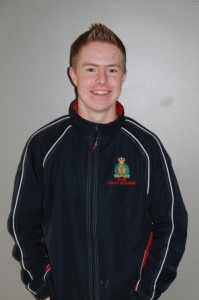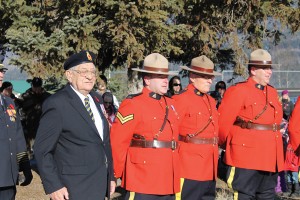 By: Chris Parker
As we gather to celebrate the Armistice – the end of the Second World War and proudly put a poppy on our personal apparel, we may think about the soldiers, then young men and women, going off to war…some never to return. For others they would come back very changed by the experiences that they had witnessed. It was a life changing experience for many, but often something that they would only infrequently speak about. I remember as a pre-teen sitting listening to my father as he retold in the briefest way possible the things that changed him – this on one of the rare times when he would expound on his time in Africa, Italy, Austria and finally Germany. Today before I wrote this story, I went to my bookcase and ran my hands over the elephant bookends with their ivory tusks that came back from Africa with him, one of the few trinkets or mementos that have been with me all my life – but my one contact or direct memory that remains of the man I called Dad, a man that were he to be alive today would be 98 years old.
My mother and her brothers all returned, although it was my mother who while serving as a radio operator in the Sheffield and London bomb zones, was the one member of her family that was hurt and had to come home early.
It was my very great privilege today to speak to another soldier that came back – Ken Hooker from Dome Creek whose family moved to the Valley 101 years ago and continues to call that tiny village half way between McBride and Prince George, home. Hooker has recently become a resident in Two Rivers Seniors Lodge in Prince George after a stay in the Prince George hospital. For Ken, now into his 90s, those war memories are still clear. With a tinge of regret, and only reluctantly, was he able to share the story of his participation in France, Belgium, Germany, and Holland. This recalcitrance is common among those returning soldiers who left as young people and returned very different men and women.
Hooker first crossed Canada to prepare for his European experience by going through basic training in Brandon, Manitoba. Then he joined up with the Canadian Scottish 111 Division before making his way to France and then Belgium as a front line Infantryman. His arrival near the end of the war caused him to became part of what was referred to as the Reinforcement troops. Fortunately for him he was soon able to be part of the march through Germany and on to Hilverson, Holland where he then had a job guarding returning German Troops who were initially held between the canals before being allowed to return to what was left of Germany.
On his return to Canada he was quickly retrained for the next phase of the war with anticipation of serving in the South Pacific. This however was pre-empted when the H Bomb was launched and Japan capitulated. He then returned to Nanaimo from where he was released from his military obligations and he returned to Dome Creek. Some 7 or 8 years later his younger brother was to go off and represent Canada in the Korean conflict.
He proudly told me of his plans to come to the Remembrance Day this year in McBride, where he is locally the only remaining Second World War veteran. (Former McBride resident, now living in Vernon, BC, Fran Long served in Eastern Canada during the WWII.) There he will proudly wear the medals earned in the conflict and remember his comrades in arms from all those years ago.
Just recently Canada experienced a loss of a soldier in our nation's capital… a young man and father, only in his mid 20s lost his life as he stood guard at the War Memorial. It is a reminder that wars and conflicts continue. It was on this sad reflection that I next spoke to a young man who only now prepares to go off to serve in Canada's Armed Forces.
Tristin Vandermeulen is hoping to soon be accepted to Basic Training. He plans to become a Combat Engineer in the Infantry with a goal of serving in the Canadian Special Forces referred to as JTF2 or the Joint Task Force. Just 18 years old Tristin plans to learn how to dismantle various kinds of bombs and IED's to help keep others safe.
By training for and doing this dangerous work Vandermeulen feels it also requires him to put his personal life on hold for now. He spoke honestly of the necessity of postponing dating for example as he didn't and doesn't want to get attached to someone and then have that challenge his chosen life path, divide his attention or cause the other any stress or anxiety.
"I know my family will worry, especially mom, but she wants me to follow my dreams and she has a lot of faith," Vandermeulen says.
He adds just last month his little brother Keagan wanted to follow him to become a soldier.
"I think he has changed his mind now, though."
Vandermeulen is the oldest of four young men and the son of Tammy Vandermeulen of McBride. He is a graduate from McBride Secondary High School and currently plays drums in the music team at EV Free Church. He is an unassuming young man with a strong sense of duty and commitment. The care he shows to his mom and younger brothers is to be admired.
"I've made a four year commitment and I'm looking forward to the learning, the travel, and the serving. After that we will see what happens."
Vandermeulen like others before him, not the least of whom is Ken Hooker, do this work so that the rest of us can experience the freedom and peace that we cherish. We give thanks for their commitment and their bravery as they do this dangerous work on our behalf.