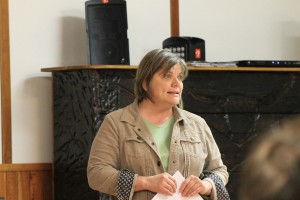 Submitted by the Regional District of Fraser Fort George
The Regional District of Fraser-Fort George has secured the services of Christine Dolbec to assist in marketing economic opportunities in the Robson Valley Region. The Robson Valley Region economic marketing program promotes opportunities to live, work, and invest in the Robson Valley region.
The program is multi-faceted and features a combination of online, video and printed marketing materials to spread the word about the many opportunities in the area. Through the program, McBride, Valemount and communities in between have come together to work collectively to pursue economic opportunities.
Dolbec will be working with Robson Valley communities to promote the Robson Valley Region to Canada and the rest of the world, to attract people and investment to the area. She will be responsible for maintaining the www.discoverRVR.ca website, developing and distributing marketing proposals and collateral materials and will be the first point of contact for potential investors and new residents of the Robson Valley Region.
She will work closely with economic development officers for McBride and Valemount.