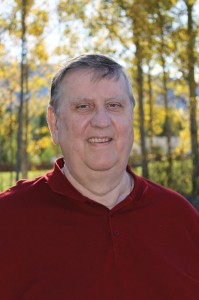 By: Chris Parker
At the end of August and beginning of September each year we are forced to deal with the rush of fall jobs around our homes – putting on storm windows, harvesting and preserving crops, cleaning up the gardens in preparation for winter. We (usually) hear happy sounds of back-to-school, and the usual entreaties from volunteer organizations for upcoming programs and activities. Trips to the big box stores in the city reveal shelves stocked not only with Halloween but Christmas supplies as well.
This year I am caught in a struggle to harvest the abundance of produce in my garden, and we are some way off the immortal words – All is safely gathered in. Still ahead of us are the inevitable tasks of cutting back perennials, emptying annual beds, and one or two final cuts of our lawns before we can put up the snow fence. It seems just yesterday that I was planning and planting my garden and thinking ahead with eager anticipation to the summer of 2014 – rides on the jet boat, hikes in the forest, trips to see the births of many farm animals, and the first sprouting of our crops. Then there was the eager anticipation of another grandchild, the visits from children and friends, events in the village, all delicious slices of life, but how quickly it passes.
Just this week Lyn Smith posted pictures of our mountains touched with the first snowfalls of the year, and the harvesting needs to get done! With freezers full, canning jars begining to line the shelves, we think back and remember parents and grandparents who taught us time-honoured traditions, like how to plough the fields, scatter the seeds and all the other little gardening tricks. Pete Amyoony teaches us each week when to plant, how to use natural remedies to fend off garden pests, and if he doesn't cover it in one of his weekly articles, a quick phone call inevitably provides the definitive answer.
When I came to the Robson Valley just three short years ago I thought I knew a fair bit about gardening, but I didn't know how to garden in clay at nearly 3,000 feet above sea level with a dramatically shortened season. I had yet to learn how to use my greenhouse, first as the place to start my annual plants and vegetables and for the tomatoes and peppers.
Over the years we have brought in truckloads of manure, sand, peat moss, hardwood shavings properly rotted, ash from the fireplace, egg shells and compost to improve the quality of the soil, which has improved out harvest so that we can share – one of life's little privileges.
Of course the real work starts after the harvest, with peeling, slicing, pickling, freezing and baking to save food for the winter. I regularly walk over to Paul and Ingrid Vaughan's home, or take the short drive to see Sheilagh and Glen Foster to gaze with awe at their exquisite gardens, and wonder if we will ever catch up. The challenge is to learn from our neighbours, trade root stock, and perhaps most importantly, to enjoy the journey. We give thanks for the privilege of sharing life with this community.