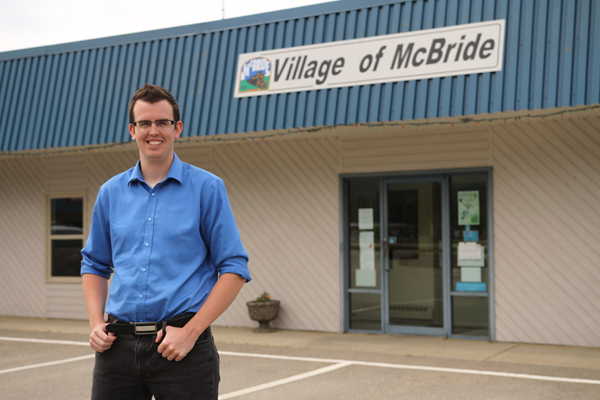 By: Korie Marshall
Small Town Love is coming to McBride. If you own an independent business and want professional help with marketing and establishing an online presence, it's time to sign up.
"This really is a buy-local initiative," says Renata King, program coordinator with Northern Development Initiative Trust. "What we are trying to do is offer a professional marketing platform to those small independent businesses that don't have big marketing budgets behind them. They have great little businesses, but the marketing side is the most difficult."
King says the Small Town Love programs, supported by Northern Development Initiative Trust, are not for franchises, they are designed to help independent businesses get some profile without having to spend a lot of money.
"It's for the entrepreneur who makes clay pottery in the back of the house and sells it in a little studio," says King, "those types of businesses who really need the profile and can't afford it. Those are the types of business you want to support in your community, because they add so much texture and culture to your town. They are the ones that are really unique."
It will cost $100 for local businesses to sign up for Love McBride, but King says that money does not cover costs of the program; NDIT covers the program costs, and the fee to sign up is intended to give each local program some funding to do something extra. It could be making logoed bags like Valemount has done with their program, or starting a Small Town Love Dollars program like Houston has. King says there will be 18 communities in the north participating in the program by the end of the year, and they are working on ways to connect the programs, as well as ways to keep the websites lively and fresh so people stay interested.
King says it is a great investment, considering you are getting professional photographs, a professional website, and if you don't have your own website, you can just buy your domain name and have your site from the Love McBride page directed there. "It is a really easy way to get that web presence," she says.
"The gems you have in your own backyard are the things we want to highlight and celebrate," says King.
Geoffrey Roy, McBride's Economic Development Officer, says he will be spending some time over the next few weeks contacting businesses directly and letting them know the benefits of the program. The program is now open for applications, and people can apply by going to lovemcbride.com and selecting "apply now." If anyone has questions or wants help filling out the application, Roy says they can give him a call at extension 206 at the Village Office.