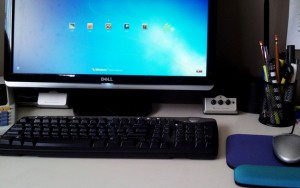 By: Thomas Rohner
Voting in Valemount may finally catch up with the electronic age: votes may be counted by an automated machine this year, rather than the manual hand-counting method.
Council passed first, second and third reading of a new general elections and voting bylaw last week. The only substantial change to the previous bylaw (2011) is the addition of the counting machine.
The automated counting machine will cost the Village $1,000 more than the manual method, Braden Hutchinson, corporate officer for the Village, said at council. "The upside being the accountability, transparency and immediacy of the results."
There was some debate over whether the increased cost was merited. But a discussion around spoiled ballots swayed council.
Councillor Christine Latimer said she was part of the third counting of mayoral votes in the tight 2011 race. "I would say 1 or 2 per cent of the ballots were spoiled. That could make the difference in the end."
With the automated machine, if a ballot is improperly filled out, or the ballot cannot be read, the machine will reject the ballot and the presiding election officer will ask the voter if he or she would like to cast another ballot, Hutchinson explained.
"It's someone's right to spoil a ballot if they want to," Mayor Andru McCracken said at council, "but it`s even more transparent with the automated machine, really, because the person walks away knowing who they voted for."
"And knowing it was accepted," Councillor Latimer said, "and not thinking, I wonder if my vote was accepted."
The machines will not be used for school district or regional district ballots, Chief Administrative Officer Anne Yanciw said at council.
In the end, council agreed the change was beneficial to the Village elections.
"You can't cheap out on democracy," Mayor McCracken said.
The bylaw still needs to pass final reading, likely scheduled for the next Council meeting on July 22.