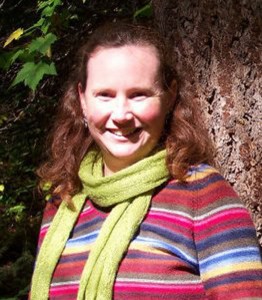 By: Korie Marshall
Municipal voting time is coming up quickly – election day is November 15, 2014. Have you thought about who you might vote for, or whether you should run for office?
Municipal elections in BC are somewhat different from other provinces in a couple of ways. One is that you don't have to reside in BC to vote, you only have to own property. Most provinces require that you actually live in a municipality to vote.
Another is that municipalities, and now regional districts, have the ability to customize (by bylaw) their own oath of office for members of their council or board.
Though it is not mandatory, Coralee Oakes, Minister of Community, Sport and Cultural Development, recently reminded local governments of this authority.
"Municipalities may use a customized oath of office to emphasize the powers and responsibilities of the office that reflect the values and priorities of their communities," said Oakes in an email. "This strengthens the accountability of council members to their electors." She suggests now is a good time for municipalities and regional districts to consider a customized oath of office, since elected officials will need to take their oath right after the November 2014 elections in order to take their places at council and board tables.
Something that is different this year for municipal elections in BC is that the positions will last four years instead of three. There are also plans to change the date of the election from the third Saturday in November to the third Saturday in October, but that change will not occur until the next round of elections, in 2018.
This year's nomination period is coming up very quickly. Some of the ministry's old website links keep telling me the updated voter and candidate guides are not available yet, but Shannon Hagerman, spokesperson for the ministry, gave me this link on Friday, which now seems to have all the updated guides: www.cscd.gov.bc.ca/lgd/2014elections.
The Candidate Brochure on the site says the nomination deadline is October 14, 2014. Nomination forms are available from your local government, and will be available electronically. There's also a guide to supporting a candidate, and a Voter's Guide, in five languages so far. And there is an inspector's list of disqualified candidates – I don't see any names from Valemount, McBride or the Regional District of Fraser-Fort George, but there are two names from School District 57. Education boards are also elected at the same time as municipalities and regional districts.
Some people consider serving office is a volunteer post, and I suppose that may be somewhat true. They do get paid, though I have a feeling it takes far more time to do the job properly than most council members in small communities get paid for. You clearly have to be in a position to be able to have the time and flexibility to dedicate yourself to the job. It's a big commitment, and even bigger now that it is a four year term.
I think deciding to run for office and choosing who you vote for are both big decisions, and should never be taken lightly.