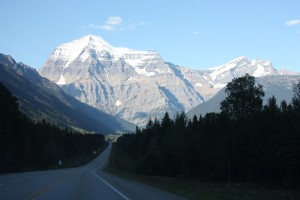 Valemount will host the 68th Annual General Meeting and 2014 Conference of the Trans Canada Yellowhead Highway Association on May 15-17.
According to its website, the TCYHA is a non-profit association established in 1947 "to promote the development, maintenance and use of the Yellowhead Corridor as vital to Canada's national transportation system and national unity." It includes communities from four provinces along the highway from Winnipeg to Masset and Kamloops, and is open to municipalities, businesses, organizations and individuals "who support the goals of promoting the use and development of the Yellowhead Highway Corridor."
The City of Edmonton has proposed a resolution for the meeting to designate the Trans Canada Yellowhead Highway a route of "National Significance." The proposed resolution says the designation of the Trans Canada Yellowhead Highway in 1986 did not include any investment in building the highway as occurred when the Trans Canada #1 was designated, and says the Association is in a unique position to advocate for the highway at the national level.
The agenda for the weekend includes a bus tour of the Village, presentations by Oberto Oberti of Pheidias Project Management (proponents of Valemount Glacier Destinations), Tim Thompson and Craig Dunn of Borealis Geopower, and the Ministries of Highways and Transportation, as well as an awards banquet featuring an address from Shirley Bond, Minister of Jobs, Tourism and Skills Training. Some of the presentations are open to the public, and there are also guided excursions for spouses of conference attendees to the Mount Robson Visitor Centre and Cranberry Marsh, sponsored by Tourism Valemount and the Village.
To participate in the public presentations, contact [email protected] by Wednesday, May 14.
By: Korie Marshall