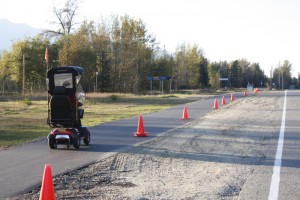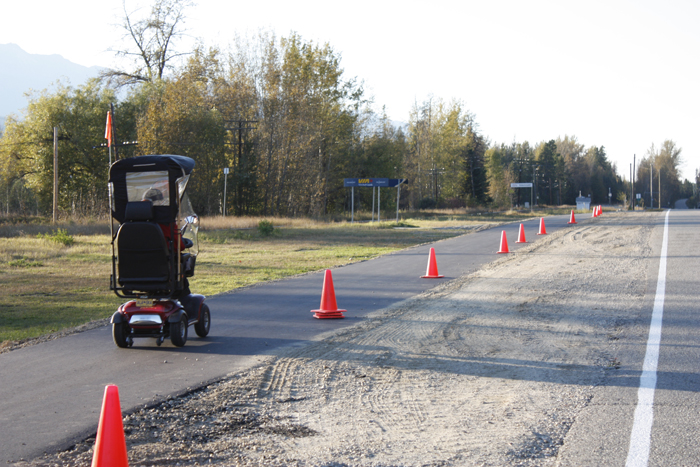 The health and well-being of seniors in Northern B.C. is the focus of the Northern Health Board report released earlier this month. Balance, community involvement, social connections, and choice were all characteristics noted during the 2013 consultation series focused on healthy aging and seniors' care. The report is now available on northernhealth.ca.
"For me the biggest takeaway was the focus on quality of life and living healthily in communities. Throughout the consultation we heard the importance of companionship, community, family, and other supports," said Dr. Charles Jago, Northern Health board chair. "We know that people will need to access various levels of care as they age, but it wasn't the main focus of the discussion throughout the process."
Areas that are working that were identified in the report include a strong level of personal choice over the way seniors live; the programs and services available to stay active, have meaning, and create purpose in their lives within their community; and access to health services.
Residents of Northern B.C. also identified areas in which improvements can be made: home support, education and information, communication and integration of service, creating a culture of dignity and respect, supporting the financially disadvantaged, transportation, and access to housing.
"We heard from residents in Northern B.C. that there is a lot of value in having conversations about seniors' health and healthy aging," said Cathy Ulrich, Northern Health chief executive officer and president. "The conversation and work do not end with this report. The report will help the board and leadership of Northern Health make decisions about how best to serve northerners."
The report, entitled "Let's talk about Healthy Aging and Senior's Wellness," contains ideas, comments, feedback and suggestions from people throughout the north. Consultations were held in 13 communities including Valemount, and focus groups were held in some communities as well. Northern Health received comments through email, letters and verbal suggestions to community representatives. The consultation was attended by people of all ages, and all participants' ideas were captured and recorded to form this report.
Themes specific to First Nations in northern B.C. were also identified. Elders involved in the process spoke about the importance of health being connected to their language and culture, to the land and to the traditional foods of their local environment.
The report provides a summary of the consultation, including themes and outcomes, and also breaks down the comments by community.
"It is critical that while we understand the issues as a region, we recognize the distinct differences between communities and highlight both what is best practice and working, and what is not," said Dr. Suzanne Johnston, VP clinical services, chief nursing officer and consultation lead. "Communities can learn from each other; there are some incredible practices and activities going on that can be modeled in other communities."
The complete consultation report is available at www.northernhealth.ca > About Us > Northern Health Reports > Community Accountability.