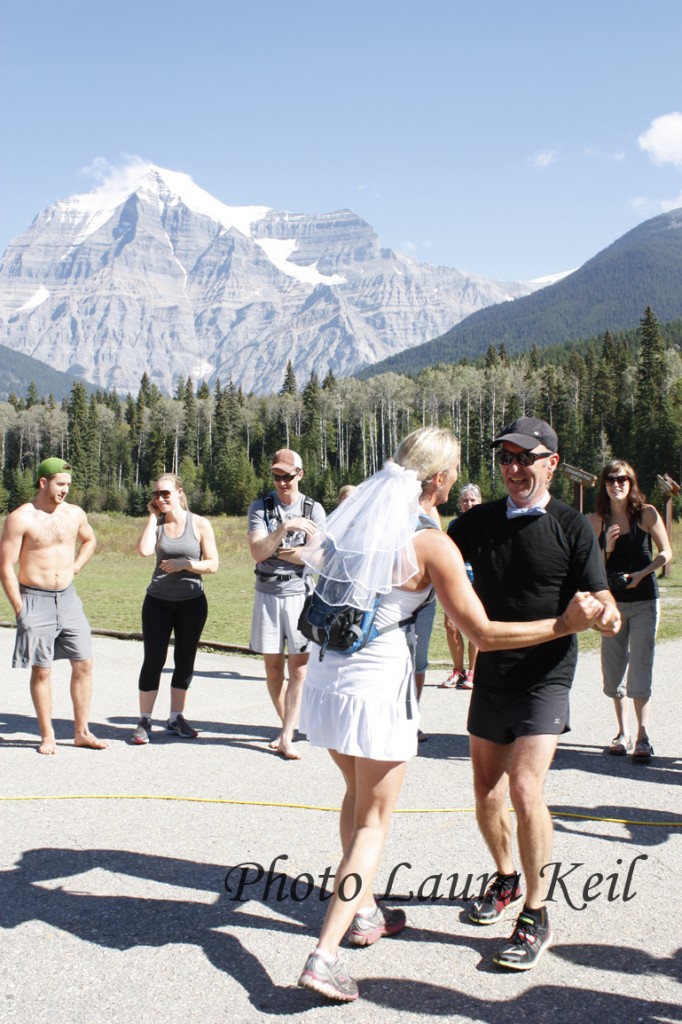 It was a fine day for a wedding at the Mt. Robson Marathon last Saturday. After running the half marathon (21km), Kathy Hill and Trevor Zehara of Edmonton tied the knot in Tete Jaune. The pair was accompanied by their guests, half of whom also ran. Hill and Zahara said they ran at the Mt. Robson Marathon last year and had planned to run again this year. They fell in love with the area.
"We were coming to do the marathon anyway, so we thought 'Why not have a wedding?'" Zahara said.
Hill's friends decided she and Zahara needed special outfits for the run, which explains the veil, bowtie and colour coordination. Another interesting fact: their wedding involved Hill's dad canoeing her to the altar on the Fraser River. We hope she was wearing a wedding-themed lifejacket.
Photo: Laura Keil