By: Korie Marshall
When we told people we were buying a trailer and moving into a trailer park, we had friends and relatives that shook their heads, and said "You don't want to do that." Some of them might have had other reasons, but I am sure that one of them had to do with the stereotype of trailer park life, of "trailer trash," the life typified by the mocumentary Trailer Park Boys.
In the 1920's, trailer parks started out as auto camping parks, where people with homemade trailers attached to their cars would stop for vacations. Mass manufacturers started building trailers in the 1930's to keep up with the craze. Since then, the mobile (or now "manufactured") home park has been touted as the ideal community for the mobile family of the future, maligned as dens of despair and drug abuse, and everything in between. It seems that everyone has an idea of what a mobile home park is, and it seems those ideas are as individual as each mobile home park.
For us, the reason to move into the park was economics – we could afford to buy our trailer (used), and pay a low monthly pad rent. I admit, I was a little worried about the thought until I actually saw the trailer, because yes, I do remember how run down some used trailers can be. I liked this one right away though, and was actually excited to move in. Of course there were surprises – like a rotten wall and floor in the bedroom, where the roof had been leaking unnoticed for some time. But with some advice from folks who'd been through it before, we were able to rebuild the wall and floor, although it took us a few months to do it. The next big project was building a new roof, since that wasn't the only window that had been quietly leaking. The maintenance required on a trailer built in the early 70's might have been another reason our friends warned us against it, but that was not a shock to me, as no house I've ever lived in was perfect.
What did surprise me was getting to know my neighbours and the cross section of society that lives here – and how we become our own little community. There is no typical resident. There are church officials, CN and forestry workers, business owners, equipment operators, service industry workers, sales people. There are families with young children, families with kids that moved into another trailer nearby, families looking after elderly parents, single people, retired people and couples with no kids but the furry four-legged kind. We know and acknowledge each other, even if it's just a nod of the head as we pull into the loop. As different as we are from each other, we have this in common – this is our home, and we have the same neighbours.
Affordable Housing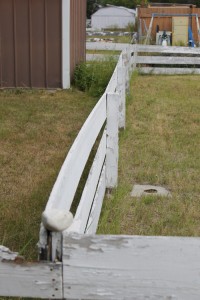 The big benefit of buying a trailer and living in a manufactured home park (Park) is that it is less expensive than building a house – a mobile home is cheaper to manufacture, and a Park allows their placement on smaller lots than the usual building lot; denser housing theoretically means lower property taxes per lot. That can be good if you are on a limited income, if you have a lot of debt, if you are downsizing in retirement, or if you are just interested in living simply and cheaply, and being aware of your carbon footprint and your impact on the environment. I think these values are often overlooked when people think of manufactured home parks. Also, you don't have to worry about paying property taxes (except for the trailer itself) and village services like water, sewer, garbage collection; that is all paid for by the park owner through your pad rent.
Something that does concern me is that although your pad rent is generally much cheaper than renting another form of housing, it can go up by a larger percentage each year. The BC Residential Tenancy Act stipulates a maximum amount your rent in a rental unit can go up in a year (the inflation rate they publish yearly for the following year, plus two per cent). The Manufactured Home Park Tenancy Act (which applies if you own your trailer and rent the pad space) allows pad rent to be increased by that amount plus an additional "proportional amount" – that is, a share of the increase in government taxes and utilities billed to the park owner that year. So in reality, you do need to be concerned about property taxes and utility rates, because it can directly affect how much your pad rent will increase.
Potential Local Economic Development
There are hopes that a project like Valemount Glacier Destinations (VGD )Resort will bring renewed economic development to Valemount and the area, both with construction and employment at the resort itself, and in spin-off to other businesses in the area. I took the opportunity of the VGD Information Session on June 5th to ask some levels of government what we can do to maintain affordable housing if something like the resort is built.
Bill Hunter, Sr. Manager, Major Projects, Mountain Resorts Branch, Ministry of Forests, Lands and Natural Resource Operations, told me that the provincial All Seasons Resort (ASR) Guidelines have a section that relates to affordable staff and local resident housing.
"The nature of the Master Plan Review process also allows us to identify affordable housing as a key issue which needs to be addressed at the planning stage," says Hunter. "We would work directly with the resort proponent and the local government to try to address this issue proactively to the degree possible with a mitigation strategy."
Hunter says the guidelines require the proponent to address this issue in the Master Plan, and the Province may require the resort developer to dedicate up to 20 per cent of the resort's bed units for employee housing. The Province would consider the size, type and location of the resort, and its proximity to existing homes to determine the number.
The Regional District of Fraser Fort George currently presides over the Crown Lands where the resort is proposed, though the land may eventually be turned over to the Village if a boundary expansion occurs. The regional district does not have specific policies to address affordable housing associated with the development of a large resort says Terry McEachen, General Manager of Development Services for the Regional District of Fraser-Fort George.
"However, the OCP (Official Community Plan) does have a policy that supports the establishment of affordable staff accommodations either on a 'Resort Commercial' project site or within the Village. We will be looking towards establishing some steps, in conjunction with the Village of Valemount, with the review of the various possible impacts of the proposed Glacier Resort development," he added.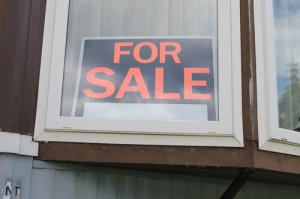 The Valemount Ski Society was started by Valemount residents to be a voice separate from government in matters relating to the potential development of VGD. At the Annual General Meeting for the society this winter, Bruce Wilkinson, Board Member and President, said that one of his concerns and reasons for being involved is that he wants to maintain affordable housing in Valemount. I asked him after the VGD information session if he had any ideas about how we can maintain affordable housing.
"As it is now we do not have specifics on a housing plan – that will be addressed as the Master Plan goes ahead," Wilkinson said. "We do need to keep this issue in front of the planners as the project goes forward and I plan on doing so."
It sounds like all levels of government are thinking about housing for the resort workers, and are willing to work together.
But I am curious about the people working outside the resort – the current employees of existing businesses, and the new employees of the potentially expanding businesses in Valemount and the area.
Outside the Resort
I am certainly not an economist, but I know there are many people who are managing to survive here in Valemount, some even thriving financially. If a resort is built here, there will definitely be potential for existing businesses to grow, and more to open, which may mean opportunities for some families who are working away from the village to come home. It will likely also mean that we will need to attract more people to Valemount to fill the jobs needed when businesses expand and prosper. That is when housing in the Village itself may become a big issue.
Jen Applebaum, a registered property manager and broker who currently manages 83 rental units in Valemount told me that there is not a whole lot actually available for rent here in Valemount. There may be a lot of empty lots and properties for sale, but there is not much that is available for rent for someone new that shows up in town. And it's not just Valemount.
Growing cracks in Canada's housing market are hurting communities, taxpayers, and the national economy, says a report from the Federation of Canadian Municipalities on The State of Canada's Cities and Communities 2013. "Rising housing prices and rental shortages are making it difficult for communities to attract the workers they need to support the national economy. Tens of thousands of families, senior citizens and new immigrants are struggling to find adequate, affordable shelter. Chronic homelessness continues to put an unsustainable burden on taxpayer-funded police forces, emergency rooms and social services."
Clearly this issue is bigger than housing for resort workers. And while I applaud the various organizations for thinking about affordable housing in regards to a potential resort, I suggest that we need to start thinking about affordable housing now, outside of a resort. That of course will take time, and work, and communication.
There was a time when it seemed like a natural progression – you grow up, get a job, get a house and get a family. But things change, families are different, jobs are different, and people are starting to think about their housing differently. For some, a home is an investment, whether it is the house you live in, a rental unit or something in between. For others, the place you live is more about how you choose to live your life.
These days, some people who can afford to buy a house are opting out, for many different reasons. This should be a good thing for those who see housing as an investment. But it may mean we all need to rethink our ideas about trailer park life.