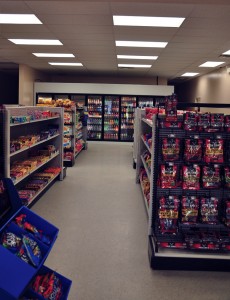 Remote Tempo Coop on Highway 5 is now open.
The managers are planning an official grand opening when their food service is operational.
"Once the Rocky Mountain Deli and Pizza is ready, we'll have a grand opening," Amrit Cheema, one of three young managers of the gas bar said, adding it would be in a week or two. When renovations are complete, the gas bar will include a dining area and coffee bar.
Cheema is joined by Raj Tiwana and Savi Sandhu in co-managing the gas bar. All three are recent graduates of the University of Fraser Valley business administration program, although they've been in business for a few years.
"We opened our first franchise a few years ago in Blue River," Tiwana said, referring to the Petro Canada, the first franchise they opened four years ago.
When asked if they would be selling soft-serve ice cream—something the previous gas station in the same location did—Tiwana and Cheema smiled.
"We've had a few people come in and ask that already," Cheema said.
"We'll see. We'll look into it once our Pizza is up and running."
By: Thomas Rohner