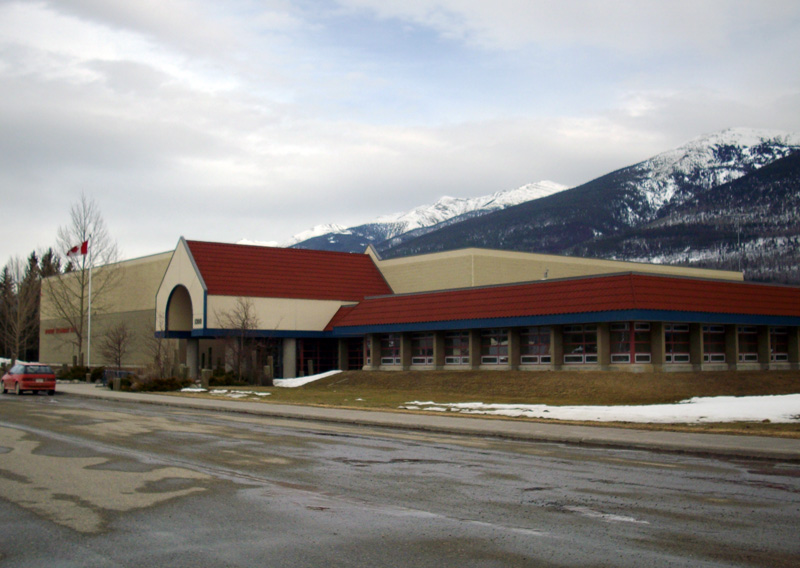 Decision a catch-22 for rural schools fighting dwindling enrolment.
The debate over whether a student can stay at school while working on distance education courses at McBride Secondary School is at heart a conflict of student choice versus class numbers amidst dwindling enrolment, says the school district superintendent.
Small rural schools are caught between providing a learning environment for students seeking specialized courses and doing what they can to boost enrolment in existing courses. Without students enrolled, staff members fear that subjects – and teachers – may be cut.
"When students aren't taking courses from the school, the school district isn't receiving dollars from the Ministry," says School District 57 Superintendent Brian Pepper. "That means you're hard pressed to provide the things that we typically are required to provide for kids."
Students can take free online education courses from a dozen school affiliates across the province. If they want to further their education and focus on maths, sciences, and other advanced courses, distance education is sometimes their only option.
Grade 10 student Rebecca Marsh is enrolled in just two courses at McBride Secondary this term which began Jan. 31st. That's because she's taking two distance education courses – Biology 11 and German 12 – which are not offered at the school this year. Rebecca had the option of taking art and drama in her empty blocks, subjects that didn't interest her or fit with her goals. She has completed three distance education courses in the past and got decent marks, her dad says.
At the end of last term in early December, she was informed that she would have to leave school premises once her school-based courses were over.
Given the rotating schedule each day, that would mean she would have to leave at a different time each day. Since she busses in from her family's farm in the morning, she would have to get a ride – or seek refuge somewhere else.
Her dad Phil Marsh was told it's not an official policy, but rather a "practice" and is based on the discretion of the school, not the school district. Schools only receive funding to supervise one distance education course per student in a given year.
"The problem here is not that my daughter can't get the education she needs but that she isn't allowed to access it in our local secondary school," Marsh says.
"What they're doing is taking this kid and saying 'Get off school property for this block.' Well It's minus 20 and she's 10 km from home."
It's a situation that parent Sarah Taylor learned well. Her son and daughter both took two distance education courses last year, one each semester, and they were not allowed on school premises during the second course. She was told it was due to insurance reasons. Because they live out of town, she had to arrange to pick them up at a different time each day.
"It was a little bit challenging," she says.
On Monday – the day Rebecca would have been asked to leave – Marsh met with McBride Secondary Principal Derrick Shaw, who informed him that they had changed their decision and would allow Rebecca to remain in the school building during both her distance education studies.
No student will be asked to leave the school while working on a distance education course from now on, Marsh was told.
Pepper, who was the only school representative speaking to media, says it's a tough situation since they want to encourage students to take the courses that are being offered. He says general practice is that when students are enrolled half-time they are only present at school half of the time, unless there are extenuating circumstances, such as difficulty getting home quickly.
"We recognize that education is certainly about choice and individual decision-making by the parents in how they want that education met," he says. "But sometimes those choices interfere with other people's choices."
Pepper says the dilemma for the principal is the balance between the best interests of the child and the best interests of the school and community. McBride Secondary has only 103 students, including exchange students and seven staff members, two of whom are half-time.
If too many students take distance education courses the school could lose staff positions. On the other hand, Pepper acknowledges that if students know they won't be able to access the courses they require for post-secondary studies, they may choose to move elsewhere or do all home-school distance-education studies.
"It's a real challenge."
It's exactly what happened with Marsh's other daughter in Grade 9 who goes to school in Abbotsford.
"I doubt she will ever return here to school," he says. "She has very specific plans for her life."
Rebecca wants to go into sciences after high school, maybe veterinary school, and she would also like to spend a year in Germany. She will continue to take distance education courses if the school can't confirm which advanced courses will be offered the following year.