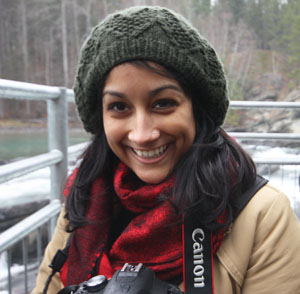 By: Harmeet Singh
If I had a million dollars, I'd be rich. So argued the Barenaked Ladies circa 1990.
Twenty years later, it's still a lot of money. So when Prince George's Northland Dodge donated $1 million to the University Hospital of Northern B.C., it's understandable that hospital staff, patients and their families would be thrilled.
But apparently, the donation is worth renaming UHNBC's children's wing after the dealership. Now, doctors and nurses will be bringing ailing children back to a healthy state in the Northland Dodge Paediatric Wing.
I'm not going to argue that this wasn't a generous donation, nor will I say that Dodge is an evil company. It's not.
What I would argue is that renaming a hospital wing after a company that made a donation is unnecessary and overblown. Worse, this represents a small part of a dangerous trend toward corporations running our public services instead of the people we actually elect to do it.
The UHNBC case isn't even that absurd compared to some other examples in Canada. Take for example the Trillium Health Centre in Mississauga, Ont., a regional cardiac and stroke centre known for the quality of its surgeons. The same hospital is host to the Colonel Harland Sanders Family Care Centre.
Yes, the Colonel Sanders of Kentucky Fried Chicken, who stayed in Mississauga during the 1960s when KFC expanded to Canada. Donations by the chicken icon's trusts have been enough to have a portion of several hospitals named after him.
The Colonel Harland Sanders Foundation donated $1 million to the Neonatal Intensive Care Unit at the Children's Hospital of Saskatchewan in 2009 and a section of McMaster Children's Hospital in Hamilton, Ont. was re-named The Colonel Harland Sanders Inpatient Unit in 2008. And yes, these various wards are often nicknamed "the chicken wing."
Around that time, Globe and Mail writer Andre Picard put it this way: "Again, intentions are good but, honestly, should kids with life-threatening illnesses (and their families) have to depend on burger-generated generosity for proper care?"
Or in the case of UHNBC's new children's wing name, why should they depend on vehicle-generated generosity?
It's difficult to argue that an extra $1 million is not a good thing for a hospital. Naming wards after companies or individuals who donate money might encourage more similar donations from corporations looking to increase their public profile.
But what I fear is that this will mean governments will sit back and allow corporate sponsorship to take over public institutions, maybe even resulting in unethical companies branding hospitals. After all, it's strange enough associating the company that created the Double Down with one of Ontario's best cardiac hospitals.
The debate is extensive about corporate sponsorship of public schools, and it should be questioned for hospitals as well. I'm already getting used to sports arenas being named after cell phone companies. But really, I can't say I'm looking forward to my children being born in the Tim Horton's Maternity Ward and attending Google Elementary School.