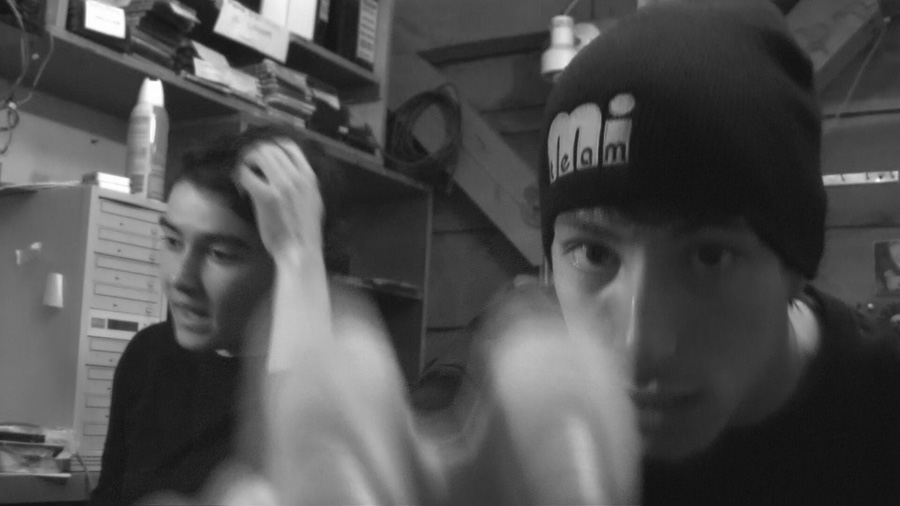 Earlier this week, VCTV station manager Andru McCracken arrived back in Valemount after an intense two weeks at the Gulf Islands Film and Television School (GIFTS) on Galiano Island, B.C. It was an important step for his own professional development, he says, but it could mean a huge leap for VCTV and the Valemount community.
McCracken arrived as a true representative of his community. "By the end of this course," he told his film school colleagues, "you're going to know where Valemount is on the map and you're going to know about the transformative power of community television."
But before that would happen, McCracken had to have his own work critiqued by fellow filmmakers, established and aspiring. The result of the intensive feedback was McCracken's short film, Mother of all Conspiracies, which aired on Valemount Live last Thursday and will play again this week on VCTV.
The long-term result from the course will be improvements to VCTV, he says. His passion for the local station led him to pitch the show to bigger broadcasters in Vancouver. The Knowledge Network has now invited Valemount to submit content for its website, an initiative McCracken says he hopes the entire community can join.
"We live in an age defined by TV," says McCracken. "In your 500 channel universe, the only thing missing is you."
That's where community television comes in, he says, allowing members of the community to become more media literate.
"Who ever heard of somebody being able to read, but not being able to write?"
He says he sees in Valemount's future a school like GIFTS, but with more of a focus on television. Though Galiano Island has the advantage of being so close to Vancouver's film elite, Valemount will have the benefit of several old GIFTS students willing to visit the area, he says. That would be in addition to a supportive community. On Galiano Island, he says, everyone wants the film school to do well, and he imagines it would be similar in Valemount.
Later this month, documentary filmmaker and former GIFTS student Charles Jones will join McCracken for two weeks of discovering Valemount. Jones created School's Out?, a documentary about rural school closures in B.C., which has been airing nightly on VCTV for the past week.
By next October, McCracken and his film school peers hope to create a small film festival in Valemount. The idea will be for filmmakers to arrive with a script in mind and create their short films within a weekend, within the Valemount area. The films would then be screened by the community.
Until then, McCracken will be inviting his GIFTS colleagues to explore Valemount, and will be inviting Valemount to explore how community television is made.